I believe besides being born and giving birth of my two children, that this was the third best experience of my life! They say that after every storm there's a rainbow, and at the end of the rainbow there's a pot of gold, but people ask why they never see the pot of gold. I want you to know that for me you were my pot of gold.
Hairstylist
West Bloomfield, MI
I have found very few things in life live up to the hype. TLC surpassed the hype by a long shot. You do great work. Thank you.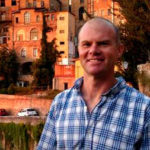 TLC helped me to see that playing small in the world wasn't serving me. The things I perceived as holding me back were choices completely within my own control to continue or to let go. Since taking the course I've achieved dreams and made significant changes in my life. In addition, I've returned to assist several times and formed some of my closest friendships through the group.
Just wanted to remind you that you have created so much peace in this world through your course. No words can truly capture what you've done for so many lives. I can tell you personally I am a better mother, sister and daughter because of all the work you do through TLC!
What an interesting, eventful weekend! I haven't felt this alive since I can remember! I want to thank you all for showing me what living is all about.