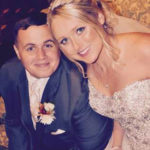 Things have been fabulous! My husband learned so many new tools and I have been watching him actually implement those tools on a daily basis. One in particular is the language chart. He catches himself constantly and changes the language he uses. It's great! He was also able to make an impact on his family already and some of his family members opened up to him like they never have before! Very cool stuff! Plus I feel like our relationship has grown stronger as well! We came into the course room strong but I do feel we are connecting on a deeper level that we never have before. I'm just so grateful for the course and what it's taught me and my hubby.
I want to thank you for an amazing weekend. Since TLC I have been working on taking my needs and wants into consideration and remembering that is not an act of selfishness. AND happiness and self-love have been first on my list everyday. Learning that I choose how I feel and that other people's greatness does not make me any lesser, was much needed. I choose to see beauty in others and MYSELF! I FEEL GREAT. I will be presenting my senior project in English class. My chosen theme is happiness.
High School Exchange Student in Walled Lake, MI
from Lillehammer, Norway
I believe besides being born and giving birth of my two children, that this was the third best experience of my life! They say that after every storm there's a rainbow, and at the end of the rainbow there's a pot of gold, but people ask why they never see the pot of gold. I want you to know that for me you were my pot of gold.
Hairstylist
West Bloomfield, MI
I have found very few things in life live up to the hype. TLC surpassed the hype by a long shot. You do great work. Thank you.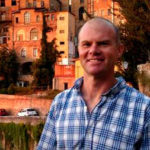 TLC helped me to see that playing small in the world wasn't serving me. The things I perceived as holding me back were choices completely within my own control to continue or to let go. Since taking the course I've achieved dreams and made significant changes in my life. In addition, I've returned to assist several times and formed some of my closest friendships through the group.